High quality finish for SLS and HP MJF parts
---
With our coloring and surface finish you can help your 3D printed parts to achieve a significant increase in quality.
3D printing parts that are worth seeing
---
Our finishing process allows you to take full advantage of 3D printing also for visible parts. With us you have the possibility of producing small batches or highly customized large series without having to invest in expensive and complex production tools. There are no limits to your color preferences. Our color palette ranges from 31 standard colors to 170 RAL tones.
Market-ready products without manufacturing tools
Matt glossy and homogeneous surface
Pleasant feel
approx. 200 color shades possible
High reproducibility
Increased scratch resistance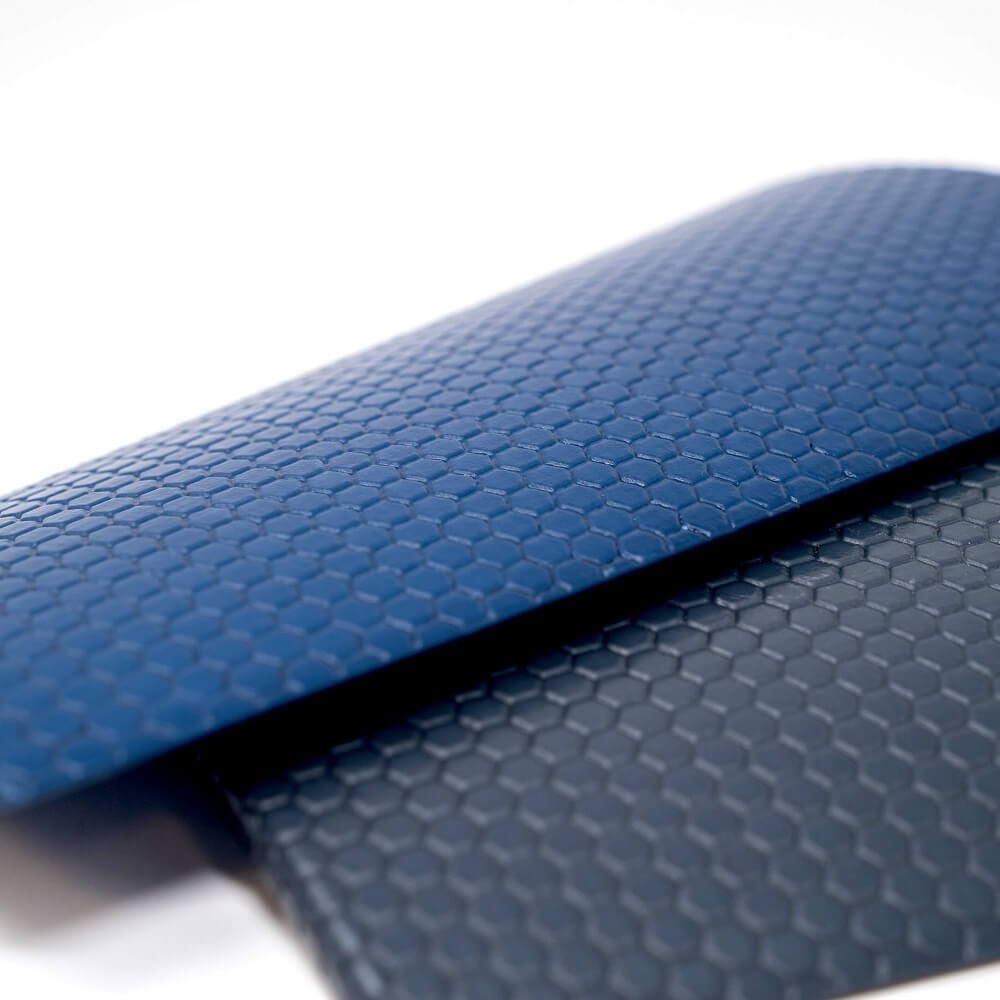 Colors for white parts (SLS)
---
Our colors were specially developed for the 3D printing material PA2200 (a PA12 from EOS). Materials from other manufacturers show slight color deviations in the finish. Parts that were produced with the 3D printing technology
Selective Laser Sintering (SLS)
are particularly suitable for our dyeing process.
Colors for gray parts (HP MJF, HSS, SAF)
---
In addition to white parts, gray parts such as those produced by the
HP MJF
, HSS or SAF process, can also be prepared in the following standard colors. Due to the dark basic color, however, no light shades are possible.
For which applications is our 3D printing finish particularly suitable?
---

Our high-quality surface treatment is ideal for small and highly customized large series. Individual parts or very small numbers of items only make limited economic sense due to the necessary minimum effort. In the next section, "Estimating dyeing costs", you can easily calculate for yourself whether it is also worthwhile for your parts.

With us you can either color or rework your own printed parts or obtain the entire print-to-product workflow from a single source via 3DBAVARIA.
The finishing process of SLS and HP MJF parts
---

Several steps are necessary to achieve a first-class finish for 3D printed parts. 3D printing itself is already the first decisive factor when it comes to a high-quality part surface. The starting material (PA12 powder) and its constant refresh rate is just as important as production on industrial 3D printing systems, which work precisely and reproducibly. Furthermore, the part must be evenly and homogeneously de-powdered, because only with an evenly cleaned surface can an equally even finish be produced.
Step 1: Cleaning
The first step is to remove excess powder and powder caking from the 3D printed part. To achieve this, small glass balls are shot at the parts. This in turn takes place in our automated and gentle cleaning systems.
Step 2: Surfacing
After cleaning, the surfacing process smooths the surface. This process step enables us to offer our customers market-ready products. With a high-quality blasting material, the smallest valleys and mountains in the 3D printed parts are leveled out and the surface is thereby homogenized. The surface quality achieved in this way also leads to improved scratch resistance and is also the basis for perfect part coloring in the color of your choice.
Step 3: Deep Dye Coloring
The last step in the finishing process is coloring in your desired color. With our system you have an almost limitless choice of colors. Benefit from the world's largest color database! In addition to the numerous standard and RAL tones, your own color can also be developed in cooperation with the machine manufacturer. Our dyeing process is traceable and very precisely reproducible for many colors.
Do you have questions or need a quote for the finish of your parts? Contact us.